Art with Heart is an organization which aims to inspire young people (and the young at heart!) in our community to be creative, to use their imaginations and to LOVE the arts!
We are pleased to offer all sorts of classes, camps and workshops in visual, dramatic and musical arts, lead by instructing artists who truly love what they do, in the heart of Port Dover, Ontario
DOWNLOAD OUR 2019/2020 PROGRAM GUIDE!
Inspire. Create. Motivate!
Uncategorized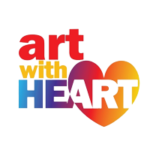 Sunshine on a Cloudy Day – Pandemic Postcards In honour of this year's extra special GIVING TUESDAY, here's a little glimpse into our non profit arts org versus pandemic story, which was featuredon PBS and Eastlink as part of Making Things Count: Pandemic Postcards, brought to you by the incredible Windecker Road Films and starring
Read More »