Art with Heart Studio is an organization which aims to inspire young people (and the young at heart!) in our community to be creative, to use their imaginations and to LOVE the arts!
We are pleased to offer all sorts of classes, camps and workshops in visual, dramatic and musical arts, lead by instructing artists who truly love what they do, in the heart of downtown Simcoe, Ontario
DOWNLOAD OUR 2021/2022 PROGRAM GUIDE!
Inspire. Create. Motivate!
Uncategorized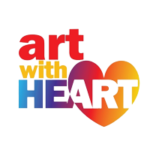 Hey, Nikki here! I'm about to tell you QUITE the story so sit back, relax. This one's a doozy. Let's hop into our time machine: It is December 2019 and I'm writing our newest Drama Kidz play. We are still struggling to open our Simcoe studio after a slew of monumental setbacks and teaching classes
Read More »