Can anyone else believe that it's almost February of 2023? Neither can we!
There's been so much going on in the studio that we thought we would update you on some of the new programming we have coming up here in the studio. Spaces are filling up quickly, so if something catches your eye please sign up early to avoid disappointment.
We can't wait to get started with these new classes!
---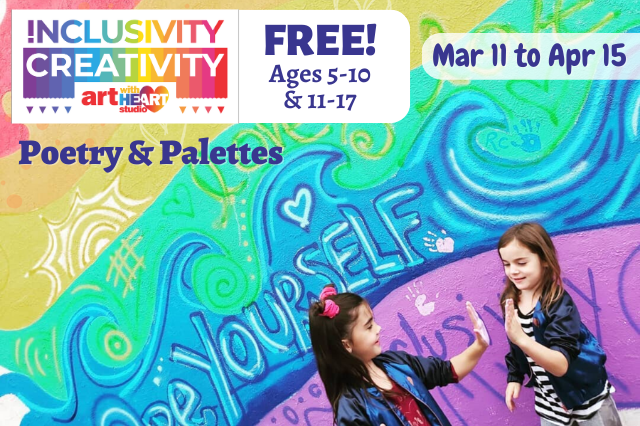 First, we would like to introduce a brand new (and 100% FREE) program series called Inclusivity Creativity. We were fortunate to be selected to receive funding through the Resilient Communities Fund of the Ontario Trillium Foundation.

This is a series of three, six-week art programs that got underway this month with the first session. If you missed out on the first one, don't worry! We have two more upcoming sessions called Poetry & Palettes starting March 11th and Imagination Collaboration starting May 17 for two age groups of 5-10 and 11-17.
A parent engagement opportunity during the final class of each session will give participants the chance to show their art and talk about what they have learned.

The artwork from all three sessions will be part of a special Pride Month art exhibition in late June 2023.
Stay tuned for details!
---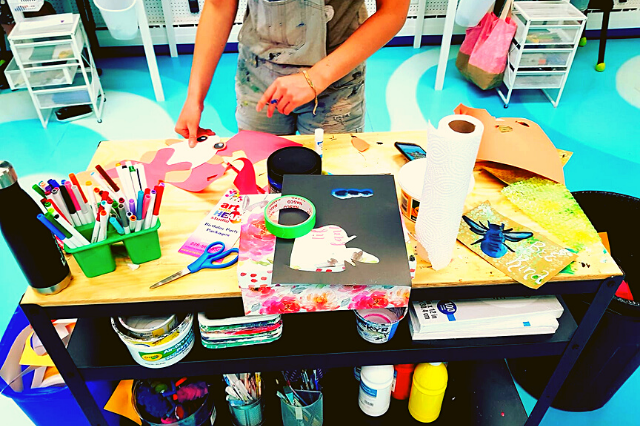 March break is always exciting for kiddos, but sometimes they are looking for something fun to do. Our popular March break camp is back and available for artists ages 5-12.
This camp runs during March break: Monday March 13th – Friday March 17th 2023 from 9am-3pm.
Join us on a creative journey as we explore all kinds of different artistic mediums. Artists will spend the week unleashing their imagination through visual, musical and dramatic arts.
Games, mess and laughter sound like a great way to spend the break, right?
Members: $225/week (opened Jan 16th)
Non-Members: $250/week (opens Feb 1st 2023)
---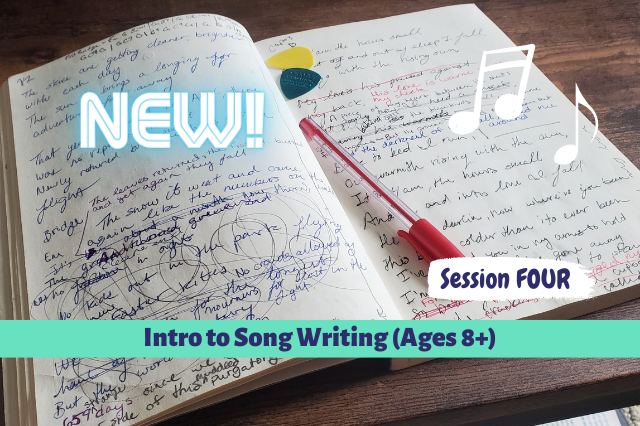 Tuesday from 5:45pm-6:45pm starting on March 7th, we are launching a brand new program called Intro to Songwriting! Are you a poet? Singer? Music enthusiast or hobby songwriter? This one's for you!
Over the course of this session we will be exploring the creative process of songwriting; working to write and record a short selection of songs to share with our community.
Don't worry, you don't need any musical experience to enjoy this class.
Anyone ages 8+ is welcome to join!
Members: $120/session
Non-Members: $150/session
---
You know that we aren't afraid of getting messy here in the studio.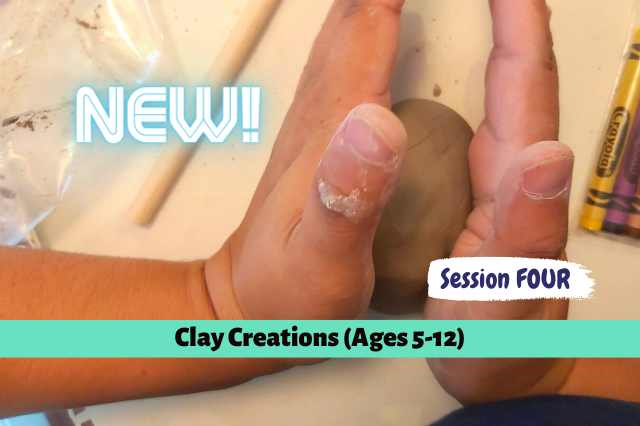 With our new 'Clay Creations' program, you get to learn the art of sculpting airdry clay through this 7 week class.
From plant pots, to jewelry, to art inspired by famous sculptors, each young artist will leave this class with a bundle of pieces to decorate their homes.
This is a great chance for kids ages 5-12 to have an introduction to the beautiful things that we can create using clay!Don't miss out because this class is almost full, sign up HERE.