BOOK A BIRTHDAY PARTY TODAY!
Bookings are subject to studio and instructor availability.  
Please get in touch at least 4 weeks in advance in order to secure your party!
*All prices are subject to HST.  A $50 non-refundable deposit is required upon booking.
We can travel to your home or venue for a $25* travel fee ($50* if more than 30km away from Simcoe).
Enjoy a fun, kid version of a 'Paint Night' with your friends! No need to worry about party favours- each child goes home with their own 9"x12" canvas artwork!
2-3 hours
$200 tax up to 8 kids
$25 tax/kid after 8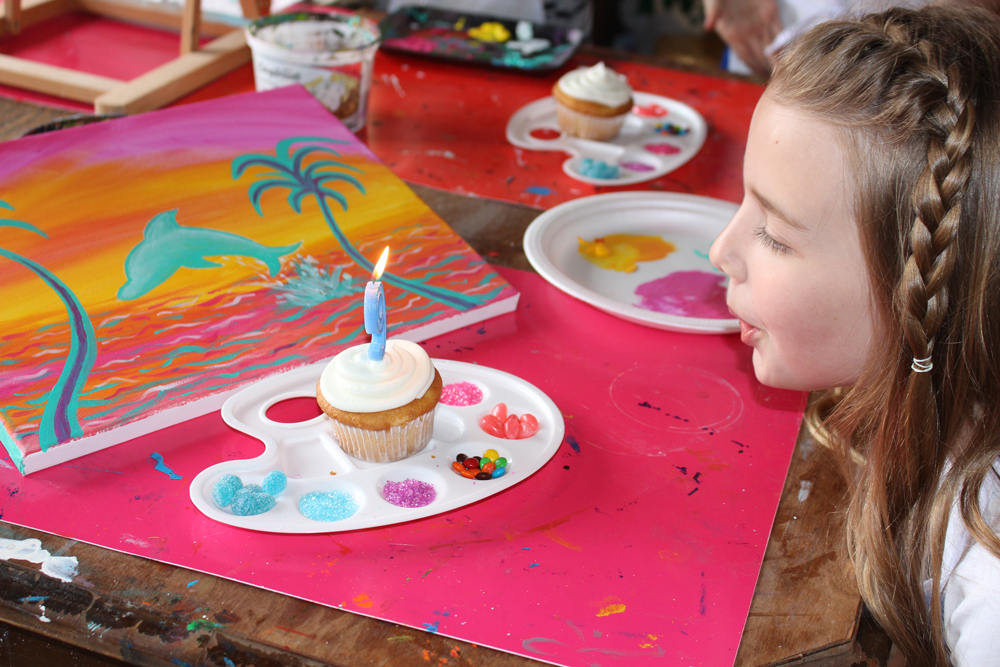 This party is perfect for the kids who enjoy sensory science, creating and getting MESSY!  Each party-goer leaves with their own handmade slime!
2 hours
$200 tax up to 10 kids
$15 tax/kid after 10
Calling all drama kings and queens!  If you love playing silly games with your friends, using your imagination and creating skits – this party is for you!
2 hours
$200 tax
15 kids maximum
Love getting creative? Choose from a selection of cool, crafty creations for this unique party! Magic wands, fancy fairy crowns and soaring kites are just a few of the fun options!
$200 tax up to 10 kids
$15 tax/kid after 10