BOOK A BIRTHDAY PARTY TODAY!
We LOVE to help you celebrate your special day! Enjoy hosting your next celebration in our beautiful, creative studio space. Leave the first hour of the party to us as one of our talented instructing artists leads your guests through whatever party package you choose, while the second hour is all yours for opening gifts, eating cake and general merriment! Bookings are subject to studio and instructor availability.  
*All prices are subject to HST. A $50 non-refundable deposit is required upon booking.
This party is perfect for the kids who enjoy sensory science, creating and getting MESSY! Each party-goer leaves with their own ooey, gooey, handmade slime!
2 hours
$200+tax up to 8 kids
$15+tax/kid after 8
Enjoy a fun, kid version of a 'Paint Night' with your friends! No need to worry about party favours; each child will have their very own unique piece of artwork at the end! Check out our example gallery here for some inspiration!
*Custom example pieces can be done for a $50 fee.

2 hours
$200+tax up to 8 kids
$25+tax/kid after 8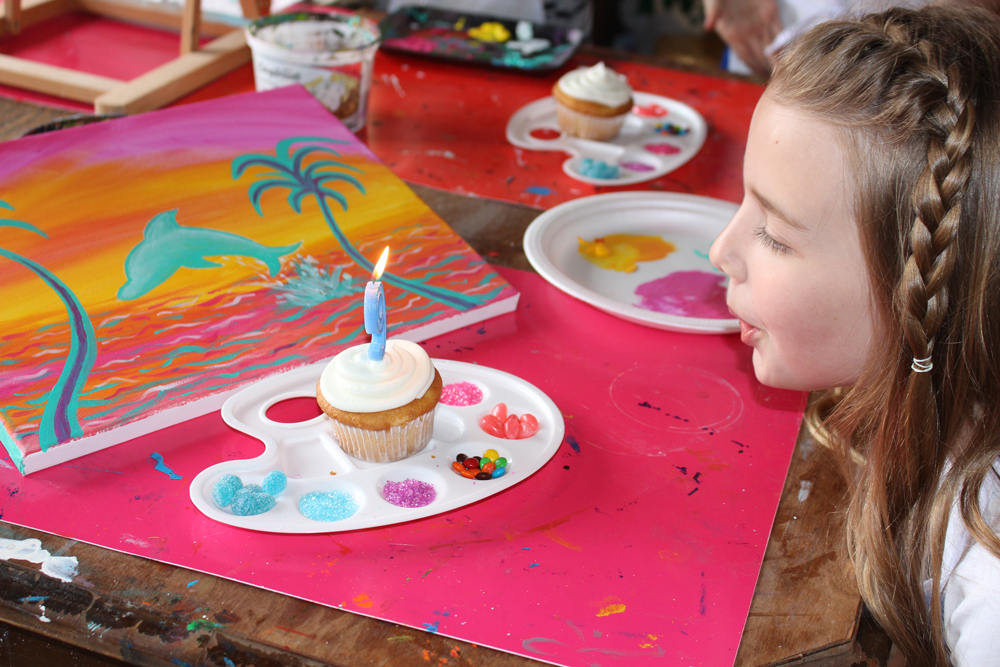 THE CRAFTY CREATIONS PARTY
Love getting crafty? Tell us your party theme and we'll create an fun activity for this unique party! Magic wands, fancy fairy crowns and soaring kites are just a few of the fun activities we've done!
2 hours
$200+tax up to 8 kids
$25+tax/kid after 8
Looking for some extra entertainment to make your birthday even MORE special? Check out our party add-ons to add some extra flair to your celebration! Party add-ons are perfect for the party hosts who needs a little assistance filling up the second half of their birthday party!
*All party add-ons are subject to availability.*
Andy the Balloon Guy is now available to come to your birthday party here at AWHS! Each party guest will receive 2 balloon creations, while the birthday child will receive 2 extra large creations! 
1.5 hours
$100 tax included, up to 8 kids
$5/kid after 8
To book please reach out to Andy himself!
Email: [email protected]
Phone: 519-410-9840