BOOK A BIRTHDAY PARTY TODAY!
Bookings are subject to studio and instructor availability.
*All prices are subject to HST. A $50 non-refundable deposit is required upon booking.
*Unfortunately at this time, we will only be doing events in studio. Thanks for your understanding!* We can travel to your home or venue for a $25* travel fee ($50* if more than 30km away from Simcoe).
Enjoy a fun, kid version of a 'Paint Night' with your friends! No need to worry about party favours- each child goes home with their own 9"x12" canvas artwork!
2 hours
$200+tax up to 8 kids
$25 tax/kid after 8
*Maximum 10 kids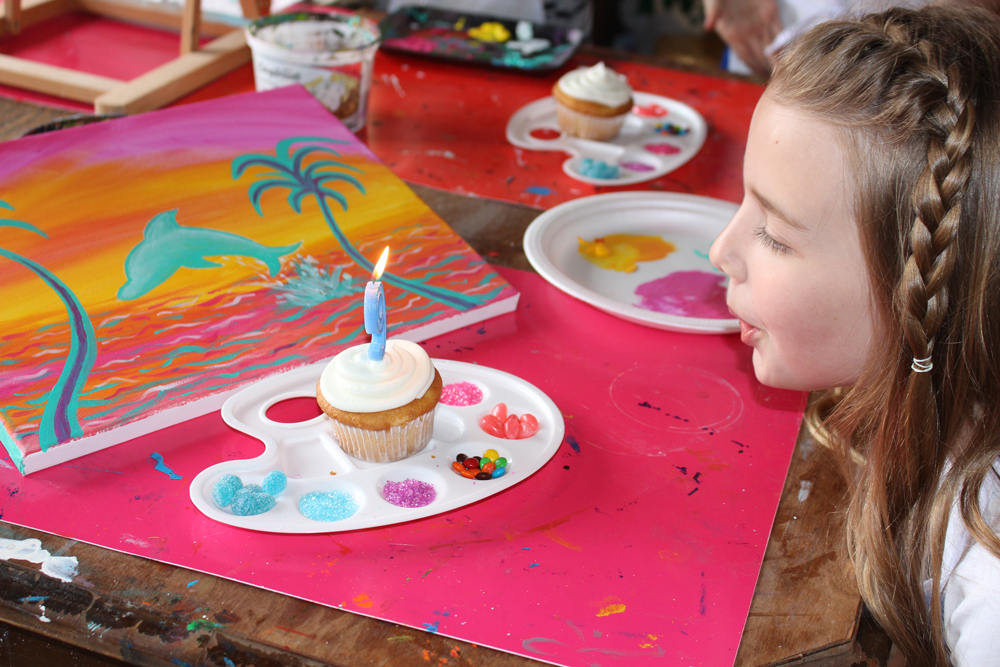 This party is perfect for the kids who enjoy sensory science, creating and getting MESSY!  Each party-goer leaves with their own handmade slime!
2 hours
$200+tax up to 10 kids
*Maximum 10 kids
*Currently unavailable during Covid-19*
Calling all drama kings and queens!  If you love playing silly games with your friends, using your imagination and creating skits – this party is for you!
2 hours
$200+tax up to 10 kids
*Maximum 10 kids
Love getting creative? Choose from a selection of cool, crafty creations for this unique party! Magic wands, fancy fairy crowns and soaring kites are just a few of the fun options!
2 hours
$200+tax up to 10 kids
*Maximum 10 kids
No fancy instruments required! Just bring your friends and have some fun making music! Bucket drums, boomwhackers, and other percussion instruments are the stars of this party as party-goers learn some drumming techniques, how to play as a musical ensemble and how to make music with friends!
2 hours
$200+tax up to 10 kids
*Maximum 10 kids