BOOK A VIRTUAL PARTY TODAY!
Each of our virtual party packages includes prepared supply kits with everything needed for the activity!
Simply pick the kits up from our studio, deliver to party guests and on party day, one of our awesome instructing artists will lead party guests through the chosen activity via Zoom! 
Bookings are subject to instructor availability.  
*All prices are subject to HST.  A $50 non-refundable deposit is required upon booking.

Enjoy a fun, kid version of a 'Paint Night' with your friends! No need to worry about party favours; each child will have their very own unique piece of artwork at the end! Check out our example gallery here for some inspiration!
*Custom example pieces can be done for a $50 fee.

$200+tax up to 8 kids
$25 +tax/kid after 8
1.5 – 2 hours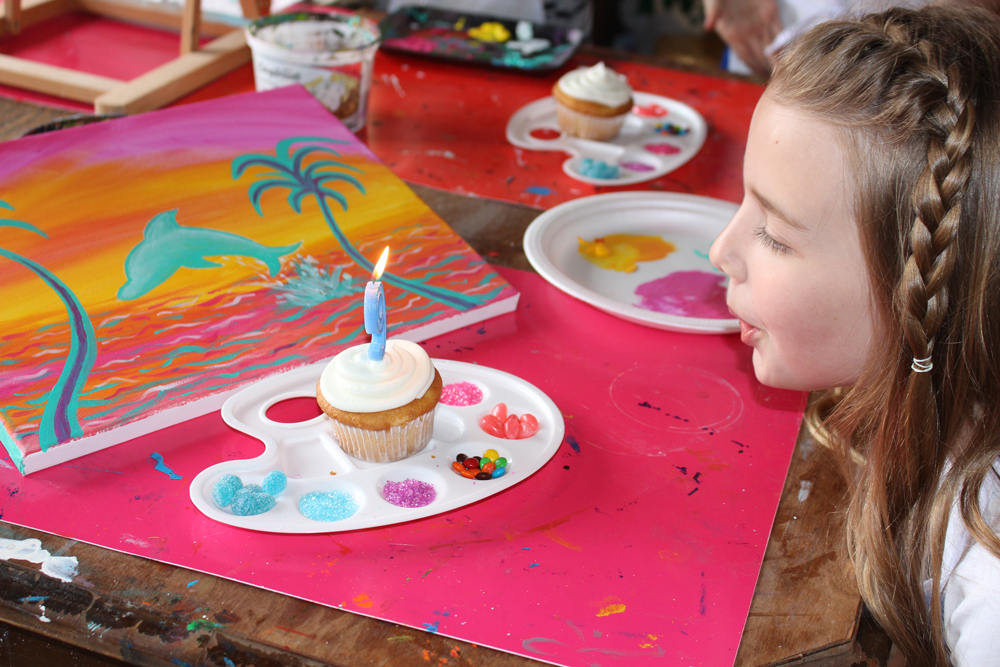 This party is perfect for the kids who enjoy sensory science, creating and getting MESSY!  Each party-goer will create their own ooey, gooey, handmade slime!
$200+tax up to 8 kids
$25+tax/kid after 8
1.5 – 2 hours
THE CRAFTY CREATIONS PARTY
Love getting crafty? Let us know your party theme and we'll create something fun for this unique party option! Magic wands, fancy fairy crowns and soaring kites are just a few of the fun options!  
$200+tax up to 8 kids
$25+tax/kid after 8
1.5 – 2 hours